Second Chance
Iron Buffalo Motorcycle Training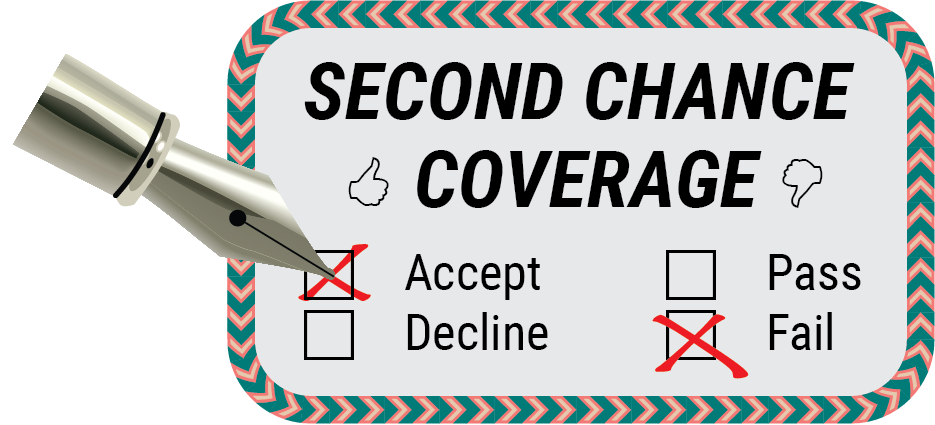 Now thereís a way to protect your class investment against losses due to sudden illness, emergencies, class failures or class dismissals! The Iron Buffalo "Second Chance" coverage sets your mind at ease, so you get the most out of your motorcycle training experience. Should a covered happening occur, and youíve purchased "Second Chance" coverage, you will receive ANOTHER CLASS OF COMPARABLE VALUE of your choosing without having to pay another tuition!
Example: A student takes a Beginner Riding Clinic and fails the skills evaluation. With the Iron Buffalo "Second Chance" coverage, purchased at the time of the original class scheduling, that student automatically gets another class, another chance at fulfilling his or her dreams, without having to shoulder the cost of another full class tuition.
Particulars: Covers you when youíre taken ill or have an emergency arise during class, or fail either a skills or knowledge test, or get dismissed from a Beginner Riding Clinic. Good for one equivalent value replacement class at a time of your choosing (subject to class space availability.)
IMPORTANT PLEASE READ:
For illness or emergency, documentation required (doctorís note, work note, etc.)
Failure means not passing a knowledge test or skills test. We will have documentation of your scores.
Dismissal means being stopped from training during the class and not being allowed to continue. We will have documentation of your dismissal.
"Second Chance" coverage is NON-REFUNDABLE and is limited to your initial class purchase only.
Replacement class is NON-TRANSFERABLE and does not include Second Chance coverage.
Quitting, voluntarily choosing to leave a class, or showing up late at the start time or for any part of the class is not covered by Second Chance. (Since successful completion results in qualifying for the motorcycle endorsement on your driverís license, Colorado law requires that you attend all sessions in order to receive the completion certificate. This requires on-time arrival and complete attendance.)
Dismissal from class for failure to bring required ID/Pre-Course completion certificate/required gear as specified in confirmation letter is not covered by Second Chance.